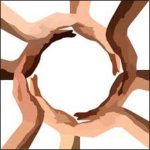 3000 local activists from throughout the nation were encouraged to connect and organize on a December 3 conference call featuring White House officials and women's rights leaders.
The #UnitedDayofWomen Strategy Kickoff Call, a follow-up to the United State of Women Summit held in June 2016, launched a grassroots effort to protect and extend the policies and services – equal pay, Title IX, child care, and more – achieved during the Obama Administration.
The goal? White House Senior Advisor Valerie Jarrett put it this way: "Create a network and keep engaging new women and allies to create equity for all women and girls."
You can read a succinct recap of the call, or listen to the 40-minute SoundCloud recording.
Wondering how to turn your post-election depression into productive activism? Check out strategies recommended on the United State of Women Action Network.